The Pleasure Island pool shell. This pool is a top seller due to its fun shape & versatile add-on features. This image shows this pool featured with LED Laminar Deck Jets, a raised spa, raised waterfall, and beautiful travertine decking.
Looking Underneath the Hood
The Pleasure Island Pool Model is a fun pool designed for backyard play and entertainment. This pool is one of our top sellers by way of design and sales. Many of our customers enjoy this model due to its versatility with add-on water features, LED Lighting and game accessories.
This pool pairs perfectly with any Basketball or Volleyball game, Slide or Handrail. Due to it's overall depth of 6′ 1″ this is not a diving pool which makes it great for children of small sizes.
As shown in the attached Specification Sheets below, this pool comes standard with swim-up bar seating and an attached spa. Our pools are highly customizable. The spa can be purchased detached, as shown in the first image.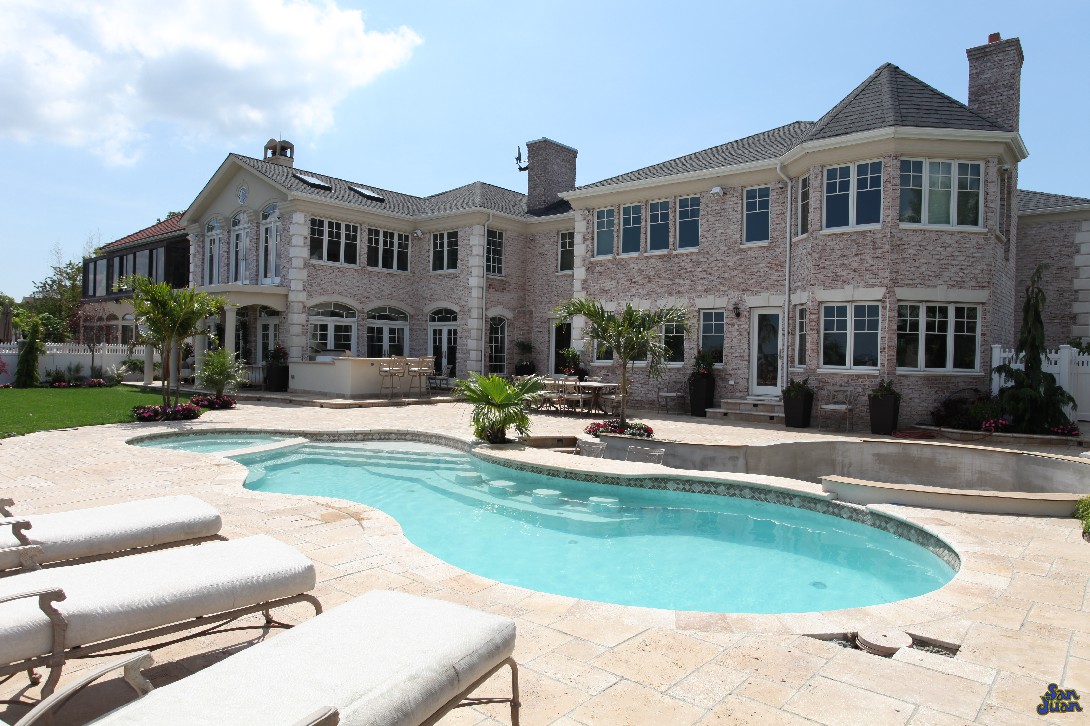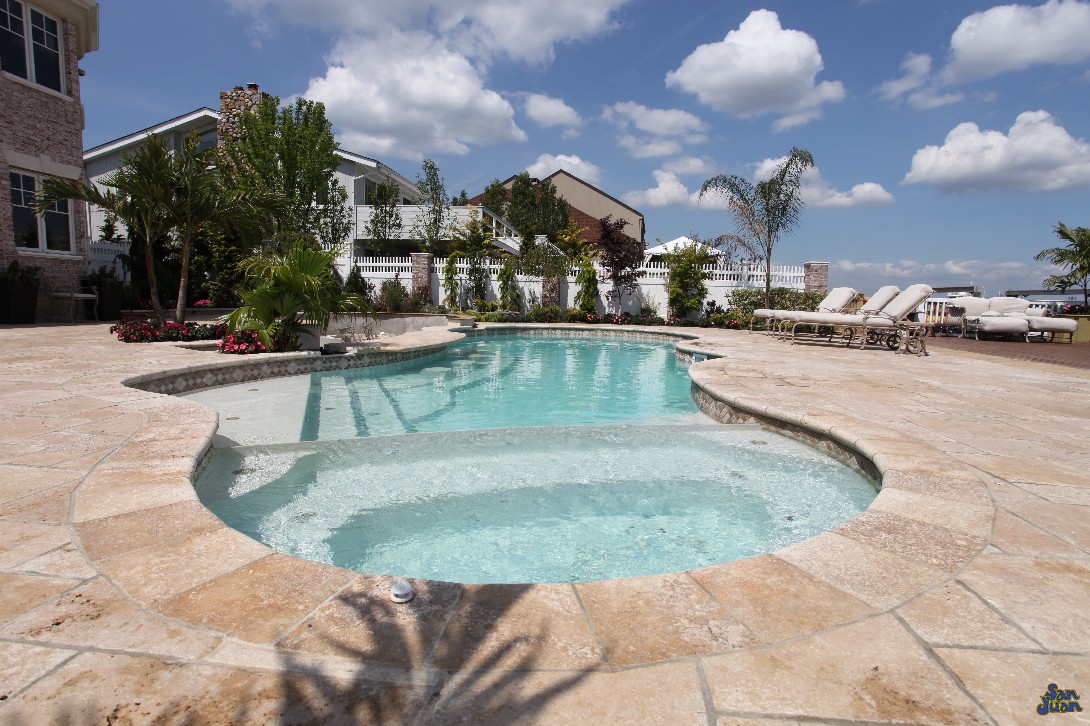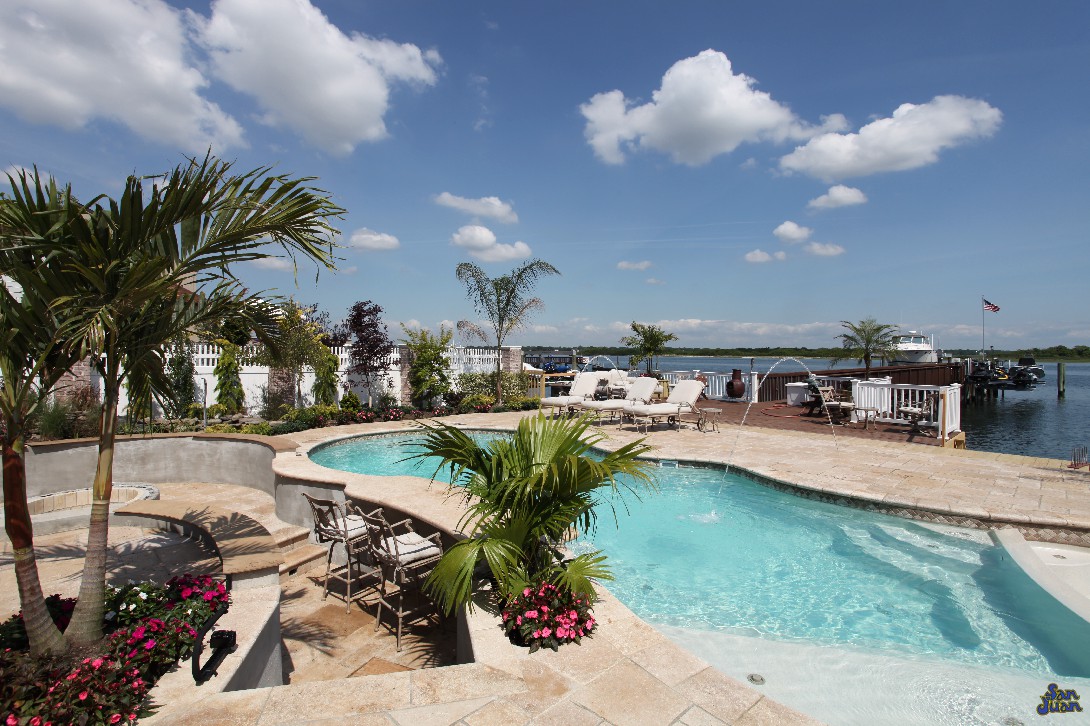 Add-On Features
As previously stated, this pool pairs perfectly with water features to create a brilliant and fun design for children and adults alike. The first image illustrates the beauty of utilizing LED Laminar Deck Jets to create a breathtaking water feature.
LED Lighting is a perfect add-on as well and brings to life all of the hand crafted shapes and cuts the interior of this pool. As we like to always point out, it would be a great idea to pair your LED Lighting with a Smart Phone pool controller. This gives you all the power to control the water features of your pool from the palm of your hand.
Natural Travertine Decking is also a great add-on and looks absolutely gorgeous when applied with a natural stone sealer to give it that fresh wet look all year round.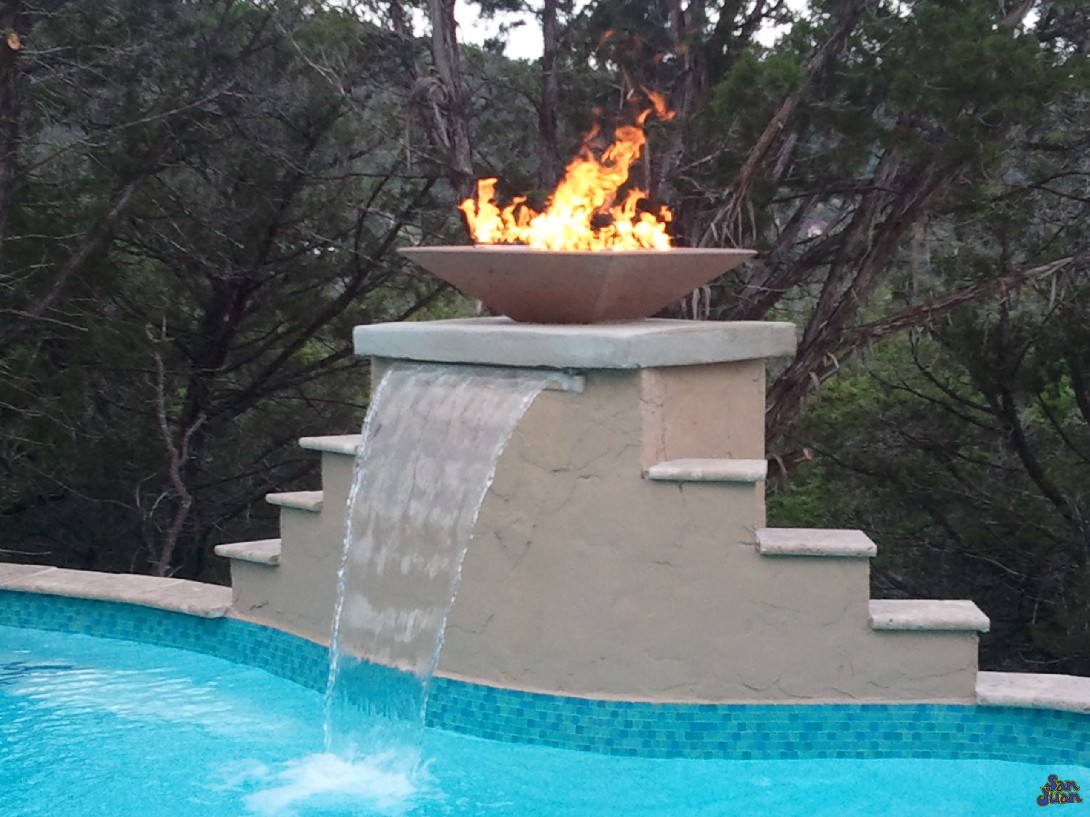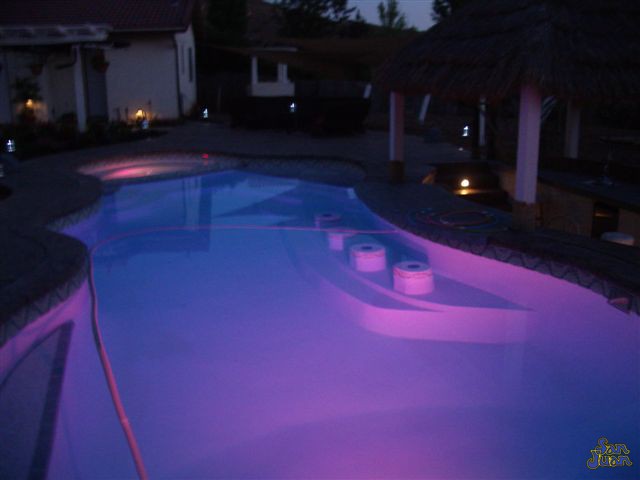 Easy Design & Gorgeous Results
As you can tell, we are very excited to offer this pool model in the Dallas Fort Worth Metroplex. This pool is a top seller for a reason: it's fun, diverse and compatible with literally hundreds of design options. Creating customized features is easy to do with this gorgeous pool shell and we know it would go great in any backyard.
If you would like to gain some more details on this pool shape, we invite you to contact us today. We would be happy to show you some of our happy customers portfolios and provide you with answers to any questions you may have!
We are chocked full of amazing pool shapes and designs. If you would like to take a look at another beautiful pool shape, we highly recommend the Taj Mahal as well as the Monte Carlo – more of our top sellers.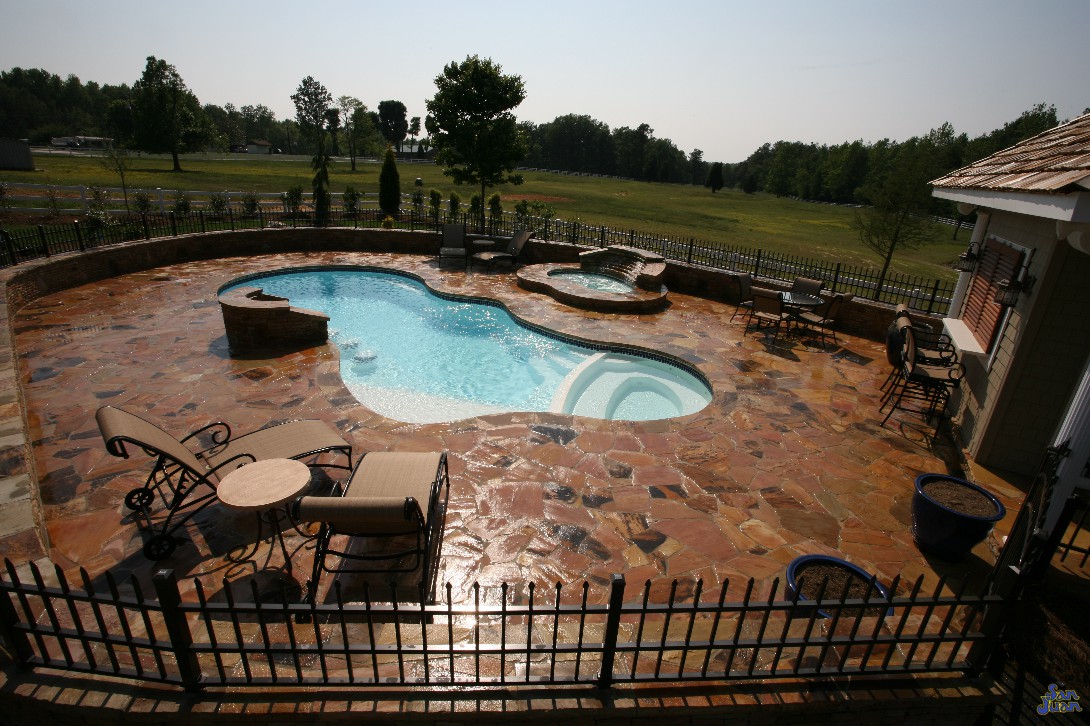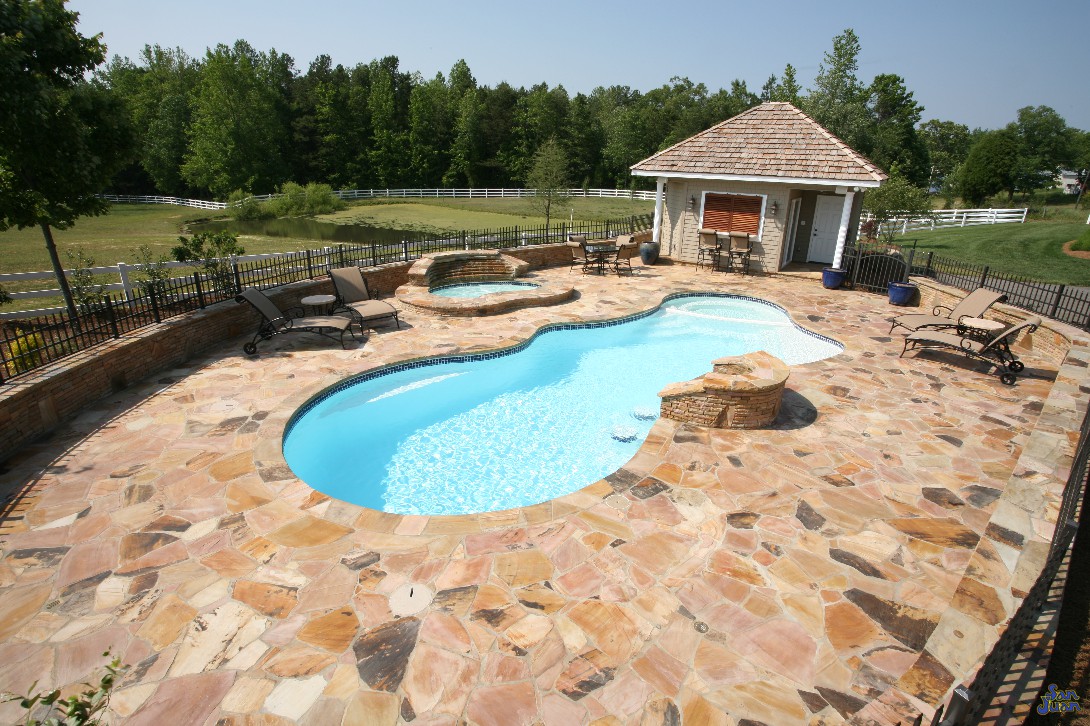 Dimensions
Width: 15′ 1″
Length: 38′
Depth: 6′ 1″
Surface Area: 480 SQFT
Volume: 14,000 Gallons