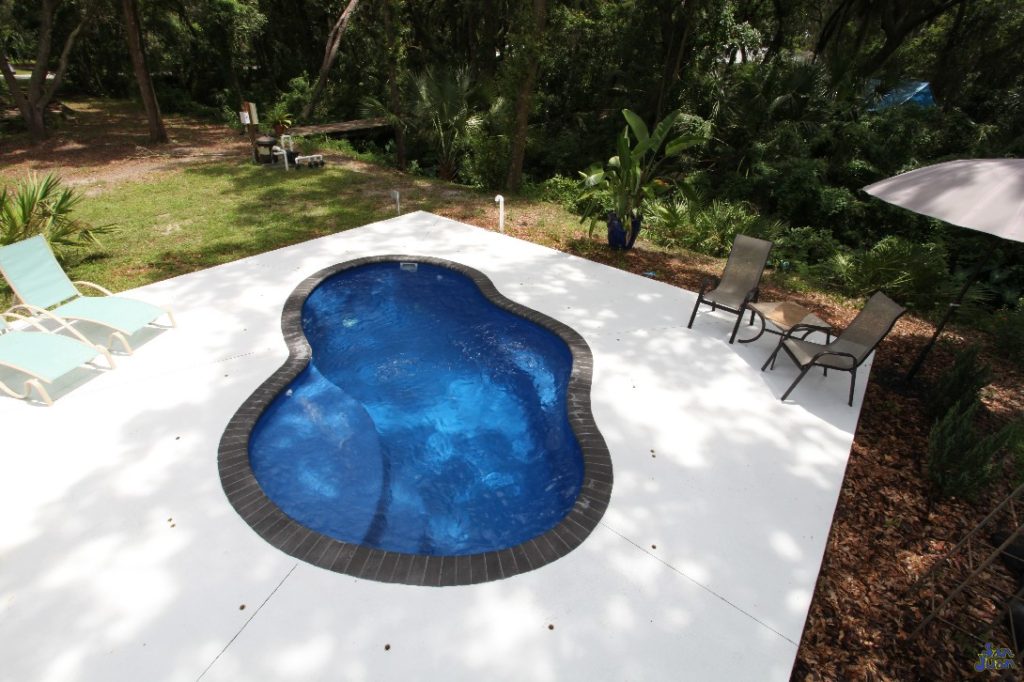 Petite, Free Form Fiberglass Swimming Pool
Alas, let's jump back into the Small Fiberglass Swimming Pool category once again! This week we are shedding some light onto the captivating & very simple Crystal Cove fiberglass swimming pool. This pool model is based on a Free Form layout that optimizes your outdoor living space.
Requiring only 141 SQFT of surface area, the Crystal Cover is easy to fit in any outdoor living space. Therefore, regardless of your living conditions (i.e. small urban home) we should be able to find a perfect spot for this pool in your very own backyard!
Of course, if you have any questions about our ability to install this (or any other) of our pool models – just contact us for a free in home estimate. We will gladly visit your home and obtain the measurements needed to determine which of our swimming pool sizes will work best in your living space!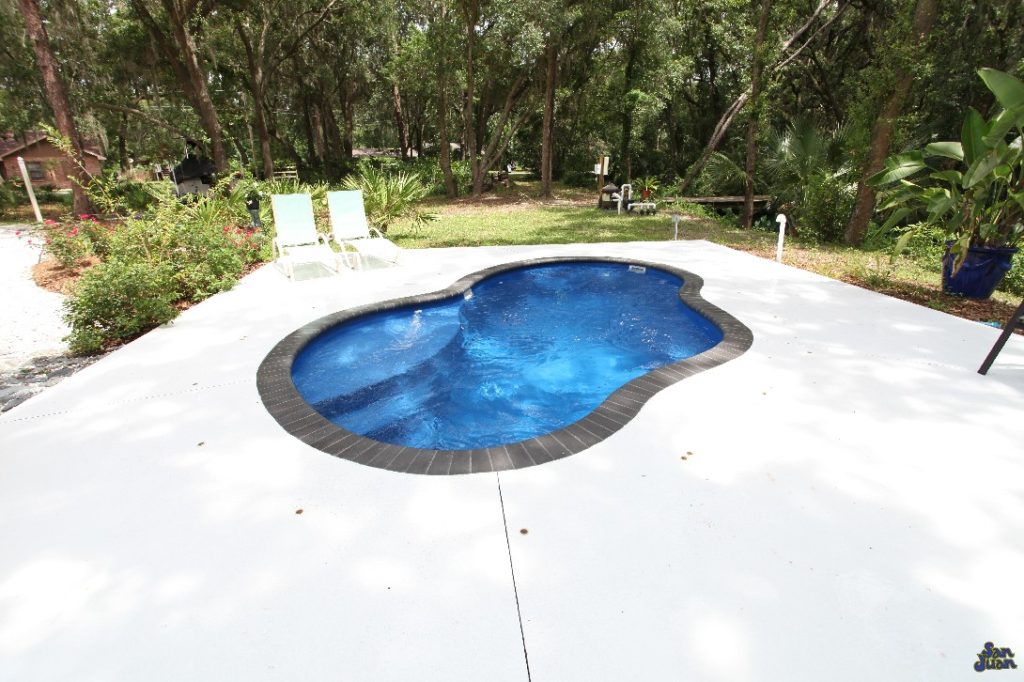 Small Enough to Heat During Winter
One added benefit of the petite frame of the Crystal Cove is its ability to be heated year round. For most home owners, the thought of heating their ginormous 40,000 gallon swimming pool makes them nauseous. Not for our Crystal Cove owners! In fact, the Crystal Cove only holds 3,300 gallons. Therefore, if you're into utilizing your swimming pool all year round, this is certainly a great option!
We offer some great heat options ranging from 250K – 400K BTU. Any of our heaters will heat your swimming pool; however its important to remember one thing: the greater amount of BTU's equals faster heat transfer. Therefore, if you want the shortest heating time, it's best to select a heater with the largest amount of BTU's.
We love to emphasize that the Crystal Cove can be heated in the winter for one simple reason: you get to enjoy it year round! We are all looking for fun ways to relax when we get home from our busy days at the office. Wouldn't it be fun to give yourself the option to spend time outdoors in your Crystal Cove during the chilly month of October? Now you certainly can. Therefore, go ahead and invite your friends and family over and remind them to bring their swim suits!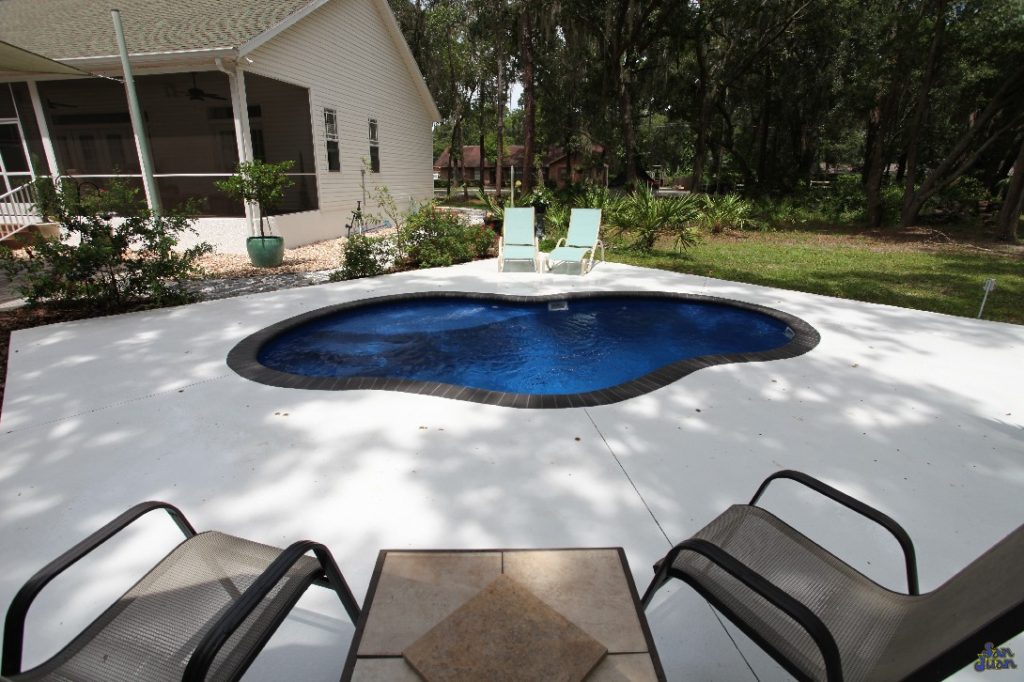 Comfortable Bench Seating & Curved Entry Steps
Speaking of inviting friends and family over, let's take a look at the seating arrangement of the Crystal Cover. This petite, fiberglass pool includes a wide & curved set of entry steps (located in the shallow end). These steps are curved so that you and your guests can have greater seating options.
If we're getting technical we can call this shallow end section our "tanning ledge" or "bench seating." In fact, this shallow end zone operates as both. Therefore, one swimmer can relax on these steps to sun tan or it can hold a few swimmers for a comfortable seating position. Either way, we've maximized this space for you to maximize your entertainment space for family and friends.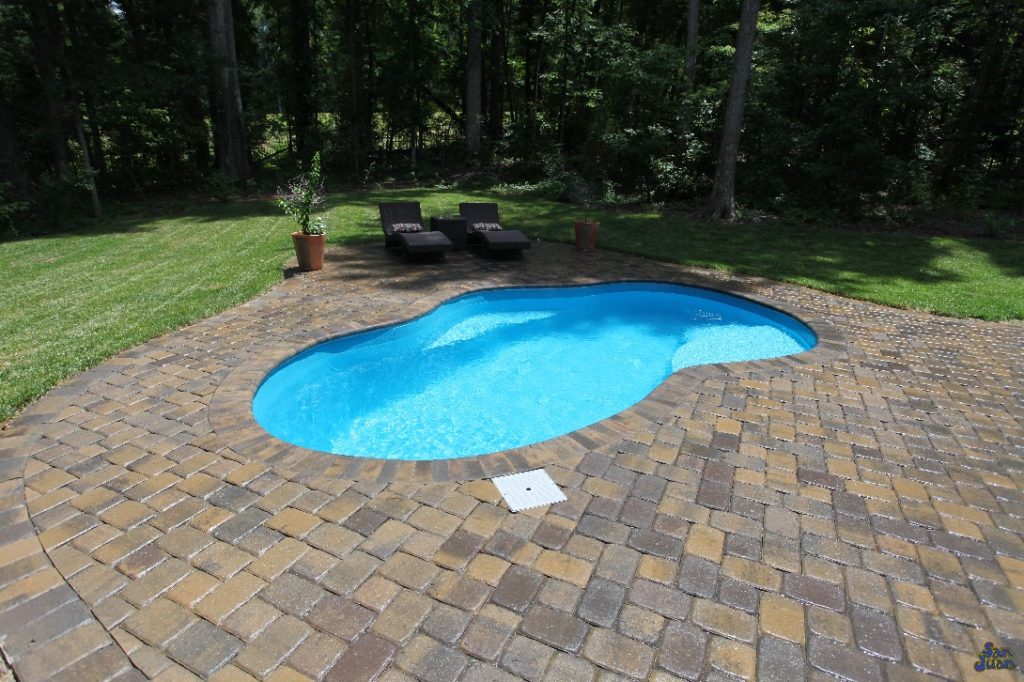 Cost Savings: Low Energy Consumption & Less Chemicals
Another great benefit you inherit from purchasing the Crystal Cove is the Energy Efficiency of this petite pool shape. Due to it's overall water volume of only 3,300 gallons – your Crystal Cove requires less run time to "turn over" the pool water.
In technical terms, every residential swimming pool requires one complete "turn over" within an 8 hour period.
Therefore, the Crystal Cover only requires a flow rate 7 gallons per minute to achieve a complete turn over in 8 hours! That's insanely efficient and allows you to purchase a Variable Speed pump to maximize that energy savings!
In other words, you'll be spending pennies the Crystal Cove's energy consumption where you're neighbor will be spending dollars on their large gunite swimming pool. That's another benefit of selecting one of our fiberglass pools versus a gunite pool!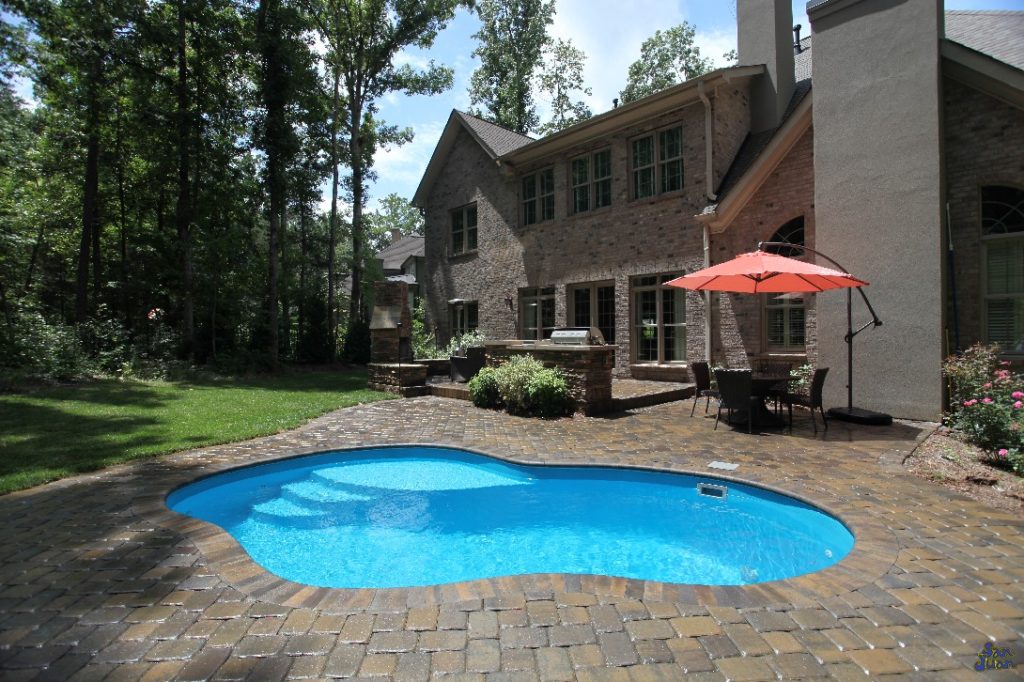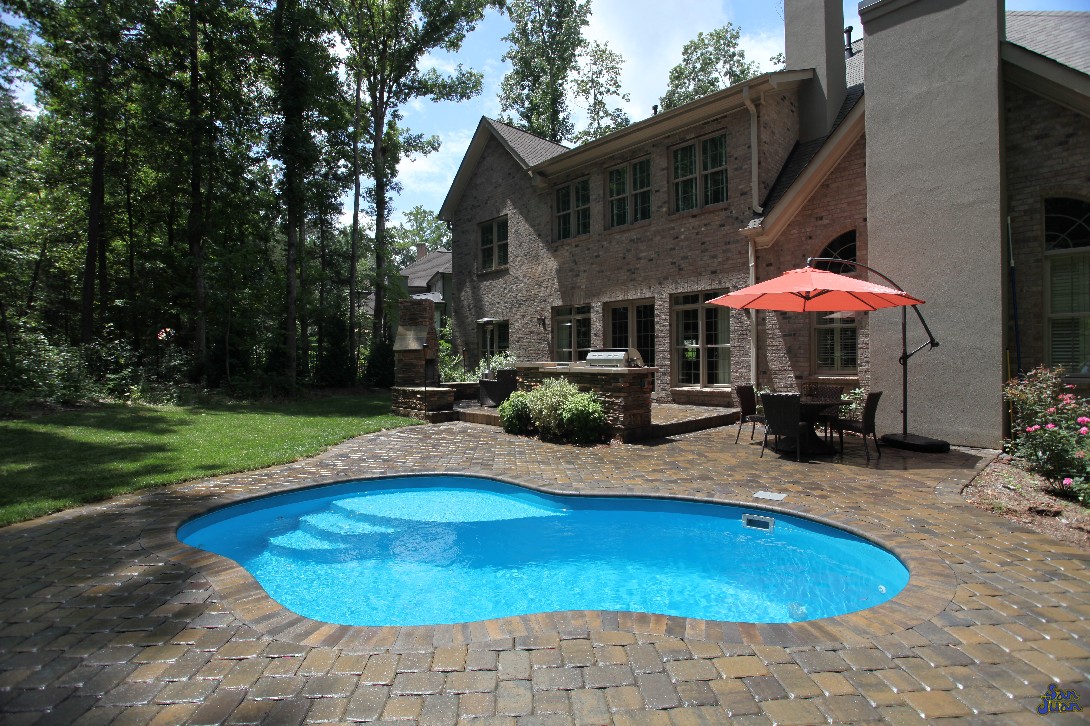 The Features
In conclusion, the Crystal Cover is a petite, free form fiberglass swimming pool. It offers some comfortable bench seating within a petite frame of only 141 SQFT. With a total water volume of only 3,300 gallons you'll maximize your savings from energy consumption & chemical usage.
In addition, the Crystal Cover fits snugly into almost any backyard size. With an overall length of only 17′ 11.5″ its hard NOT to find a place for us to install this beautiful fiberglass pool! Lastly, the Crystal Cover has a maximum depth of only 5′ 2″. Parents surely appreciate this aspect and it's another reason why shopping with Fiberglass Pool Guyz is the right decision for 2019!
The Pool Specs
Width: 10′ 11″
Length: 17′ 11.5″
Depth: 5′ 2″
Surface Area: 141 SQFT
Volume: 3,300 Gallons